PRINTING
For All Your Advertising Needs! OUR GOAL is to Save you Time and Money!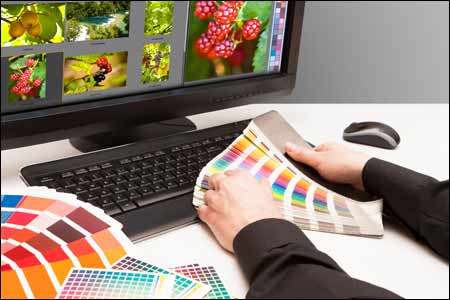 The printed word is the most effective, cost sensitive, and largest return on investment in our multimedia world. It remains in your client's hands long after the radio signal or satellite has bounced.
Your message is retold at every reading! The difficulty lies in choosing the correct combination of styles, designs, and images to make just the right statement.
DEVELOPING AND DESIGN
Our role is to help you make those choices, spanning from the young man's "yard work done - real cheap" sign right into the board rooms of our corporate neighbors.
Rainbow Graphics' involvement stretches from a simple suggestion to a task force, putting ideas, design and production into the best "printed package." We provide consultation and suggestions about your work and show you how many different ways your project can be presented, making sure your message gets out there!
Our goal is to make you look good!
PRESENTATION AND FULFILLMENT
As important as the follow up letter is the final post production stage of your printing project. Presenting and packaging your information is critical. In many cases it is the very first impression your customers may have of you. From folding to mailing, Rainbow Graphics can help you present and package your final product.
PRODUCTION
Flat printing, rasied printing, full color, CMYK half tones, 2 up, stats, scanning thermography, double sided. tri-fold... entered the twilight zone yet? No, just the complicated world where our staff prepares your message. We offer printing for Less $$$.
Once the look you want is developed and final copy approved, it is time for us to take over and time for you to move on to another task, knowing that our experience, efficiency, and accuracy are all at work for you!
SERVICES
• Full Color Printing
• Logos
• Letterheads
• Envelopes
• Newsletters
• Business Cards
• Fold Over Cards
• Brochures
• Stationery
• Announcements
• Menus
• Office Forms
• Banners
• Magnetic Signs
• Magnetic Bus. Cards
• Mugs
• Booklets
• Catalogs
• Certificates
• Magazines
• Invitations
• Presentations
• Flyers
• Rubber Stamps
• Medical Forms
• Product Sheets
• Directories
• Postcards
• Embossing
• Labels
• NCR Forms
• Memo Pads
• Color Laser Printer
• HP Scanner
• USB Flash/DVD/CD Drives
• Most Media Softwares
• Thermography
• Camera Ready Art
• Transparencies
• Slide Scanning
• Copier
• Faxing
• Typesetting
• IBM/Macintosh
• File Transfers
• Training
• Consulting
• ...more

RAINBOW GRAPHICS
Please let others know about us!